Presenting "Problem Solving for Professionals"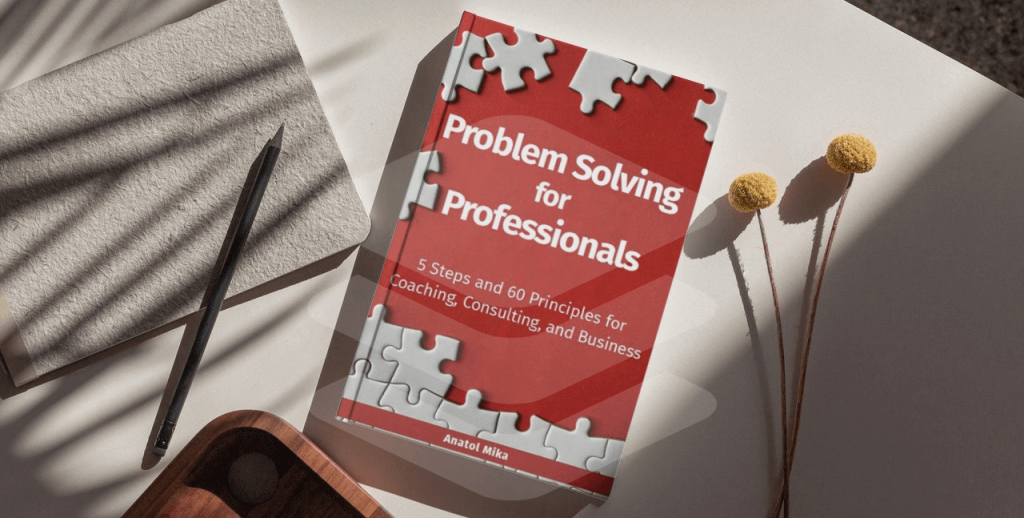 You find what I describe on this website interesting? You want to find new ways to deal with problems and become a better problem solver together with your clients and colleagues? Then I would like to recommend you to read my book about this problem-solving method. In it, you will find everything this website is about – plus all the background, the development, many examples, coaching questions and illustrations.
Paperback

130 pages
Black and white print
7 tables, 11 illustrations
Full list of 60 solution principles incl. definition, coaching questions and application examples
Published on July 15, 2022
The book is available on Amazon.