Here's the problem-solving method for you.
Let me present to you my problem-solving technique "MikaSolv". It is a clear, systematic process to identify the core problem in a difficult situation and to find useful, applicable, effective solutions with the help of proven solution principles.
This method has been developed for use in coaching, consulting, mediation and in business meetings, where tricky problems need to be solved.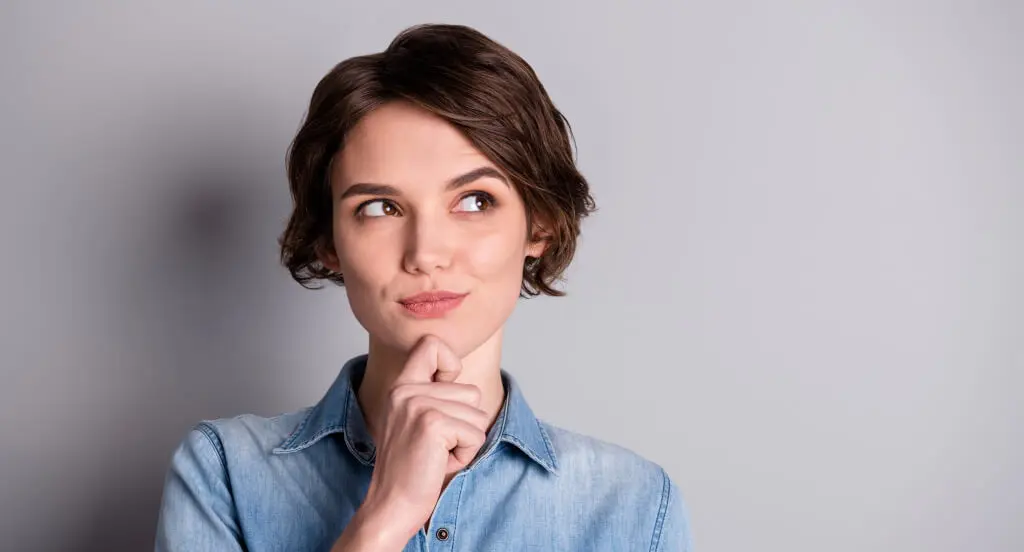 Problem-solving methods, and how they compare to decision-making methods
I'm dealing with a problem when I have a goal and I can't reach it (at the moment) because my path to the goal is blocked. That which stands in my way is the problem. In my problem-solving method and in my book, I assume that we can distinguish two basic problematic situations. In other words, two different things that are blocking our way to the goal.
To find out which type we are dealing with, we ask, "What is it that is preventing us from achieving this goal?" or a comparable question. The answer should reveal the nature of the problem we are dealing with.
If the answer to the above question refers to mostly "external circumstances" that block the way to the goal, then it is a roadblock-type problem. This could be that something essential is not there, or there is too little of it; or something undesirable or disturbing is there.
If the answer to the above question refers to the "inner circumstance" that I am pursuing another goal that is in contradiction to the actual goal that I have found, and these two goals are mutually exclusive and compete with each other  for the same resources, then it is a dilemma-type problem.
How are problem-solving techniques and decision-making techniques related?
In reading literature in this field, I was repeatedly struck by the proximity of the topics of solving problems and making decisions. More precisely, the practice in which approaches and tricks for decision-making are being sold as problem-solving technique.
Of course, solving a problem and making a decision are two different topics.
It gets interesting when we look at how they are connected: They actually are related in a processual way, and they build on each other. And this is how it works:
(1) We first run into a problem. Once we are clear what it is,
(2) we think about solutions. Sometimes, more than one solution comes to mind, and some of them might be mutually exclusive, so
(3) we have to make a decision on which solution to actually implement.
However, this is blurred and often goes unrecognized, as
our attempts to solve a problem often lead us to just one great solution. Or, rather, we stop working on the problem prematurely – that is, right after finding the first solution that is suitable to some extent. And it doesn't even get to the point where we have to make  a decision, and
when we are facing a decision, it is not always apparent to us that the options at hand are alternative solutions for a problem, i.e., the results of some problem-solving steps that someone has gone through consciously (applying a problem-solving method) or unconsciously (just looking for a solution).
The most interesting problem-solving methods work with abstraction
Switching between the abstract and the concrete level (looking at a situation from this or that perspective) is the basis of my problem-solving technique, but of course not my invention. When solving problems with the help of abstraction, the problem at hand is – since we cannot think of a suitable solution by ourselves at the moment – "translated" to an abstract level. That is, concrete circumstances are mentally removed and the abstract core of the matter is recognized. While two concrete problems are probably never quite the same, there is a finite number of abstract problems.
Applying this problem-solving technique: Abstract problems, abstract solutions
Depending on the problem-solving method, and the classification applied, we might be dealing with a lack of capability or an excess of transparency and visibility, for example.
Once we have determined which problem type our problem corresponds to, we find abstract solution principles within the problem-solving technique that we chose to apply. This could be, just to give you two examples, the Theory of Inventive Problem Solving (TRIZ), or MikaSolv. These principles have proven themselves in the past in solving problems of the given problem type.
So, we are already on the solution side, but still on the abstract level. In the last step, we now ask ourselves what the abstract solution principle we have found – or several of them – means for our concrete situation.
What would it mean to move this or that problem element to another place?

In what way could a filter, or a barrier be applied?

What possibilities do we have to simulate the process in advance?
In the answer to this question, i.e. the translation into the concrete, creative ideas emerge with which the problem at hand can be solved.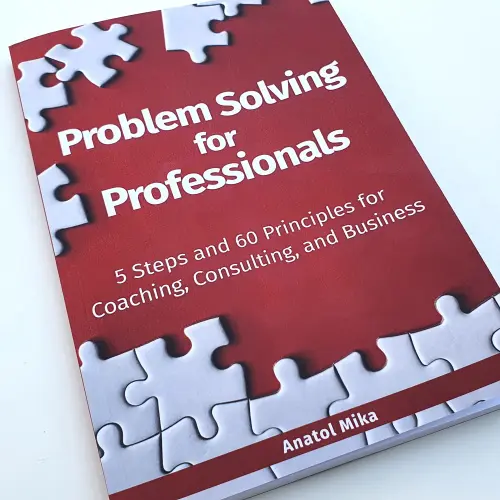 My book "Problem Solving for Professionals" has been launched on July 15, 2022. You can order it from Amazon.